Medical Equipment For All Your Healthcare Needs
Whether after an accident or simply to make life at home easier and safer, obtaining high quality and affordable durable medical equipment is a must. From wheelchairs to bath chairs to orthotics to oxygen concentrators, Stone Ridge Pharmacy offers a wide range of equipment to help you live a quality life. It is essential to find the right piece of equipment for your needs, and along with your healthcare provider, we can ensure that you get the equipment that is the right size, has the right features, at the right price, and more. Located in Aldie, Virginia, we are committed to providing exceptional customer care.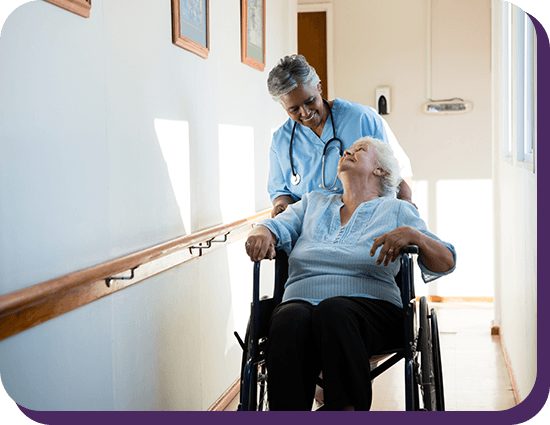 Durable Medical Supplies Are:
Reusable
Meant For Repeated Use
Used in the Home
Used to Support Activities of Daily Living (ADLs)
Paid For Either by Insurance or Out of Pocket
Quality Durable Medical Equipment in Aldie, VA
Obtaining durable medical equipment is not only about ordering a wheelchair, for example, but finding the right mobility device that suits your needs, getting it at the right price, working with insurance if it's covered, scheduling the delivery or pick-up, and more. Along with your healthcare provider, the pharmacists at Stone Ridge Pharmacy can help ensure that you get exactly what you need.
When patients need durable medical equipment, two common questions arise: what is the best type or brand of the equipment? And does insurance pay for it?
Knowing what specific piece of equipment is needed depends on your circumstances and needs. There are manual or power operated wheelchairs, as well as cushions or pillows to make the chair more comfortable. There are also scooters available for mobility needs. Another factor to consider is whether or not the patient can operate or use the equipment on their own or will need the assistance of an aide.
Medicare Part A will typically pay for durable medical equipment for those who are covered and qualify. If the patient does quality, Medicare can cover 80% of the cost. For anyone not under Medicare or the equipment does not qualify, the cost will most likely need to come out of pocket. If you have any questions about paying for medical equipment, you can contact the team at Stone Ridge Pharmacy for assistance.
Stone Ridge Pharmacy will do everything we can to ensure that you get the equipment you need. Call us today in Aldie, VA, if you would like to order medical equipment or supplies.